Robert W. (Bob) Lackland
CEO & Principal Consultant
Mr. Robert W. Lackland currently is CEO of The Lackland Corporation (TLC) with the scope of operations to include information technology services, managed services and consulting and Conference Planning & Support. One aspect of operations is assisting companies and organizations seeking certification of their practices to internationally recognized standards such addressing Quality, IT Services, Information Security & Environmental Management
He also works with organizations to install CMMI compliant processes and Lean Six Sigma techniques in order to achieve improvement in key business processes. TLC, under Mr. Lackland's leadership enjoys a 96% Customer Satisfaction Index.
Prior to his current position, Mr. Lackland gained valuable experience as President & Chairman of the Board of The National Registry and previously as President of The Electronic Industries Quality Registry, both accredited assessment organizations. He then became President & CEO of Quality Incorporated which served in the federal and commercial markets.
Through this experience, combined with his prior experience at Texas Instruments, he has performed hundreds of management and technical assessments.  During his tenure at Texas Instruments he was a key contributor to winning the Malcolm Baldrige National Quality Award.
Mr. Lackland earned a Bachelor degree from Texas A&M University and a Masters of Science from the University of Dallas.
He is a Viet Nam era veteran.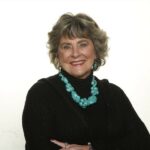 Pam Lackland, CMP
President
Pam has more than 40 years of experience in the hospitality industry.  As President of The Lackland Corporation (TLC) she also serves as a Vice President within ConferenceDirect.  She brings a wealth of knowledge and experience from her prior positions which includes Director of Meetings & Conventions at the Electronic Industries Association (EIA) for over 16 years where she was responsible for 300 meetings annually.
She also held positions at the Insulation Contractors Association of America (ICAA), the National Society of Public Accountants (NSPA) and worked in the travel industry at the Auto-Train Corporation.
Pam was among the first 64 in her field to achieve the designation of "Certified Meeting Professional" or CMP in 1986. There are now over 15,000 worldwide.
She also holds the ASAE Conventions and Exposition Management Certificate, was Rookie of the Year at ConferenceDirect in 2000 & continues to be a very consistent producer.
Pam is actively involved in many professional associations, including the Professional Convention Management Association (PCMA) where she is involved in both their local & national committees and has served several terms on the Capital Chapter Board. Pam has also served on both the Tourisme Montreal and San Jose Advisory Boards.