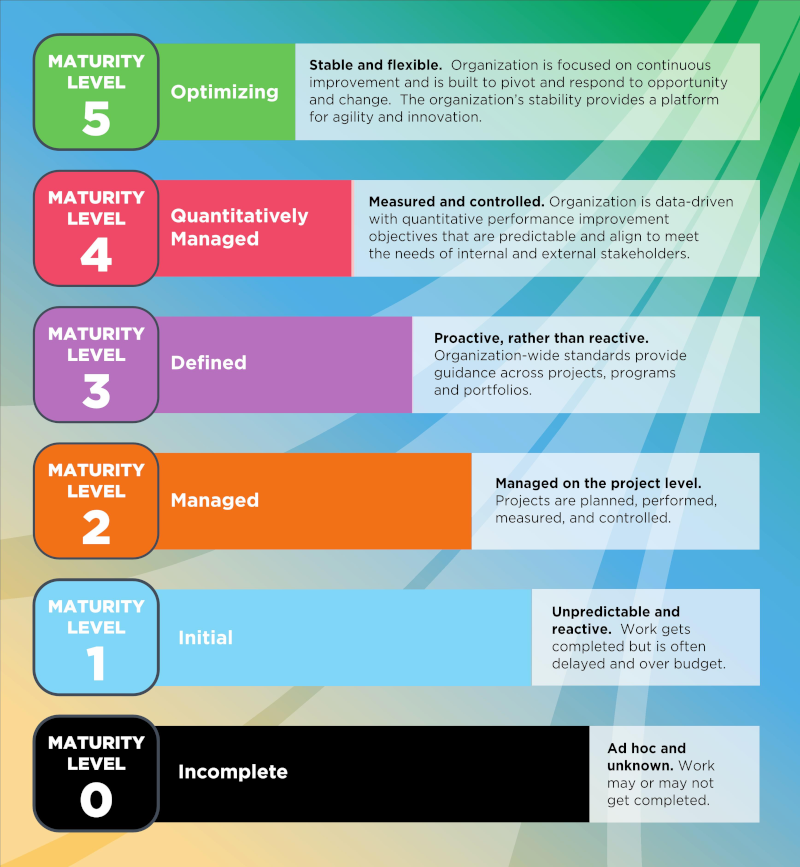 Our Services
Preparing companies for their CMMI V2.0 appraisal is a core competency of The Lackland Corporation. We are certified CMMI Associates of the CMMI Institute. The Lackland Corporation and our CMMI Associates have worked with more than 50 companies since 2017.
Our services include:
We provide advice on the strategic alignment of CMMI guidance with your business goals & objectives.
Business process update and re-design.
Pre-appraisal gap analysis & readiness review.
We contribute as Appraisal Team Members during the on-site CMMI Appraisal.
We provide leadership training on CMMI fundamentals and practices.
We train the CMMI appraisal preparation team (which we've found is a critical component for success).
Our tools differentiate us from others. In addition to our CMMI Subject Matter Expertise, our 45+ years experience with IT software development, IT services, and IT cyber security, we bring deep experience with Office 365, Microsoft Teams, SharePoint, and other Microsoft Power Platform products to each of our assignments. We start at full speed. We give the CMMI appraisal preparation team all the tools needed to document processes, practices, and compliance to the CMMI framework.